Ted Hill is Professor Emeritus of Mathematics at Georgia Institute of Technology, and a Research Scholar in Residence at California Polytechnic State University in San Luis Obispo, CA. He is a Distinguished Graduate of West Point's Class of 1966 (the class with the highest casualty rate in Vietnam, and the focus of Rick Atkinson's book The Long Gray Line), and a former U.S. Army Ranger. He holds a Master's degree from Stanford University and a PhD in Mathematics from UC Berkeley. 
His main research area is probability theory, with a specific emphasis on optimal stopping theory, fair division problems, and Benford's Law. His research has appeared five times in The American Scientist, and has been cited in New Scientist, the New York Times, and numerous foreign newspapers. He won many international awards including Fulbright and Gauss Professorships, and separate research grants from the National Science Foundations of the United States, the Netherlands, Israel, and the German Academy of Sciences. Ted has given invited lectures about his mathematical discoveries in fifteen countries, in English, German, Spanish, and Dutch, and in 2002 he received an unprecedented invitation for a former enemy combatant to return to Vietnam to speak on his scientific discoveries. 
In 2017, the American Mathematical Society and the Mathematical Association of America jointly published his memoir PUSHING LIMITS: From West Point to Berkeley and Beyond, describing how his good-natured, rebellious spirit led to run-ins with authorities in both his short career with the military and his eventual career as a mathematician – from stealing a jeep in Vietnam to being accused of piracy in the Bahamas and shot at by the police at Wellesley College. Most recently, his memoir (under the title PUSHING LIMITS: Memoir of a Maverick from Soldier to Scholar) is now available in paperback format by Wise Ink Creative Publishing; an Audiobook version is in progress and expected in Fall 2020. 
In the Netflix series Connected: The Hidden Science of Everything, Latif Nasser interviewed Ted on Benford's Law in "Episode 4: Digits" (streaming globally August 2, 2020).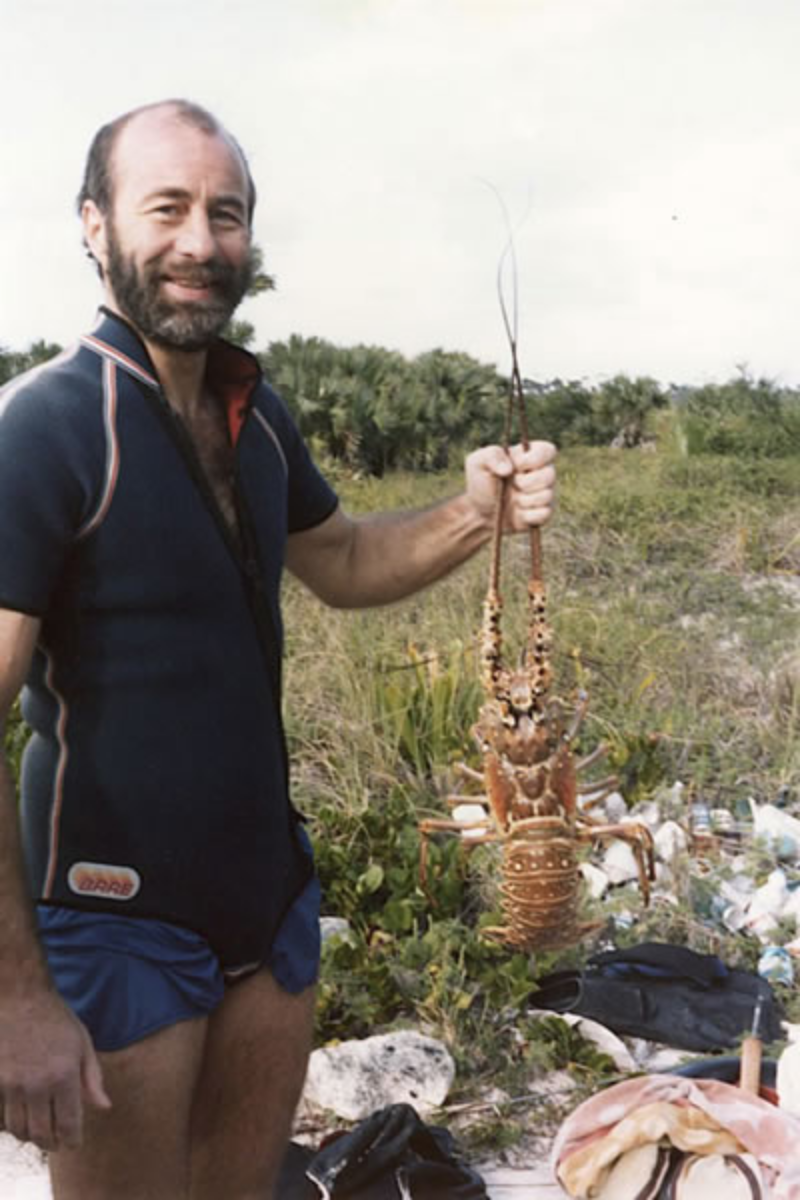 "Ask anybody what are the first adjectives that come to his/her mind when thinking about a mathematician, and you are likely to hear words such as: eccentric, reclusive, nerd. Ted Hill amply demonstrates that, at least in his case, nothing could be further from the truth, as he offers us a glimpse of the fascinating world of an accomplished mathematician.​"
— Mario Livio, author of The Golden Ratio and Galileo and the Science Deniers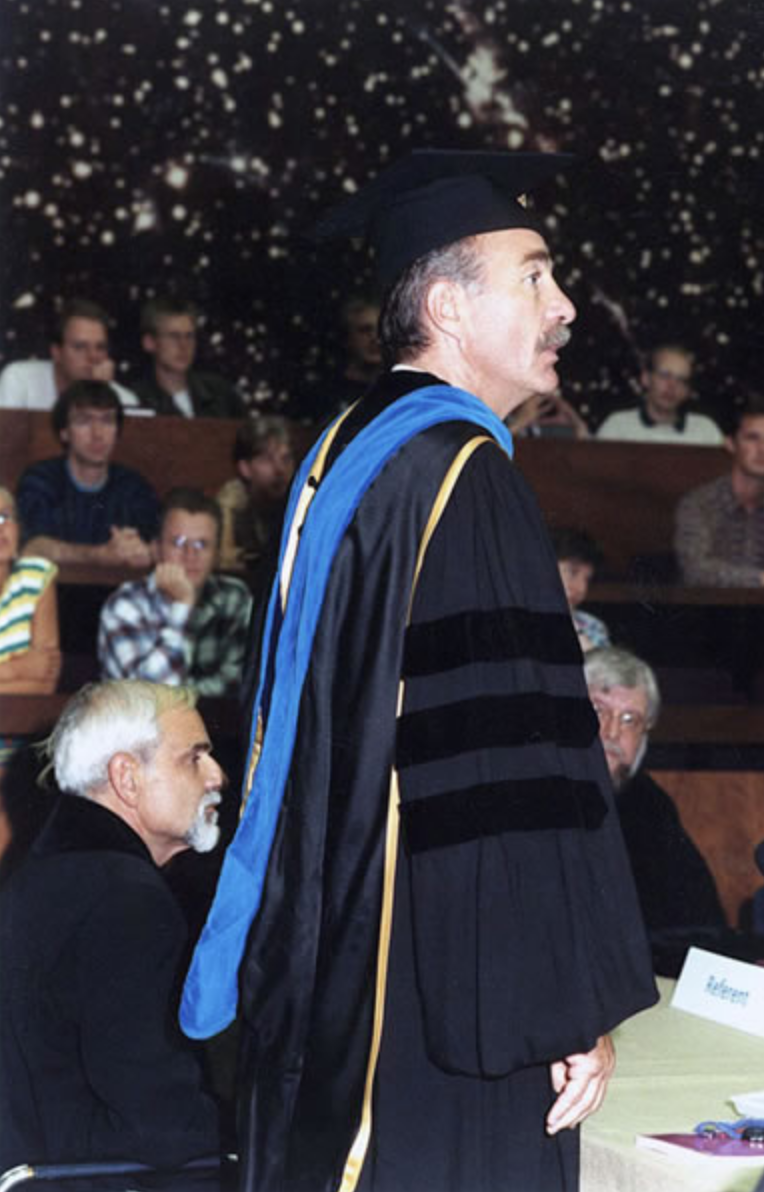 A Few Moments from My Life…
The gold star on my collar was awarded for ranking in the top 5 percent of my West Point class academically, independent of demerits or other disciplinary problems, of which I had plenty. I used this graduation passport to go prospecting for real gold in Peru with Gary Jackson.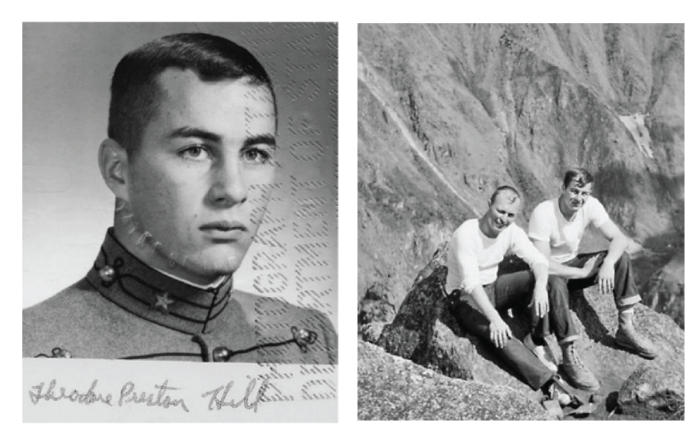 To help establish California residency for in-state tuition during my future PhD work at Berkeley, I made a quick road trip from St. Louis to Barstow, the closest city in California, to obtain this driver's license. I then returned to St. Louis to pack for a Fulbright year in Germany.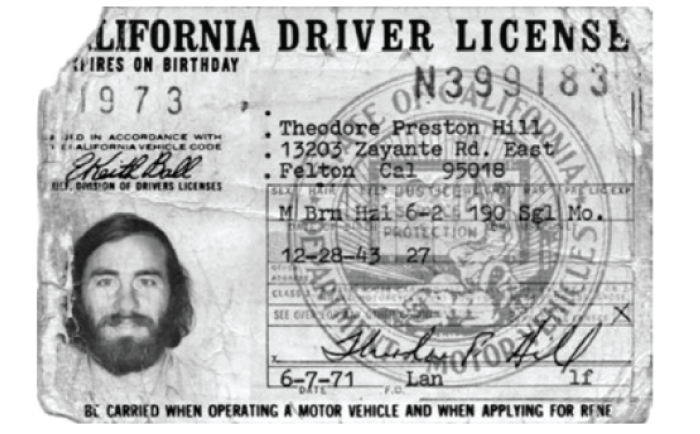 My West Point friend Chan McKearn gave me my first scuba lessons in the Florida Keys before we embarked on our adventures on Grand Bahama Island in 1970. Over the next four decades, I returned to the island scores of times, honing these diving skills and passing them on to a small core of fellow mathematician adventurers.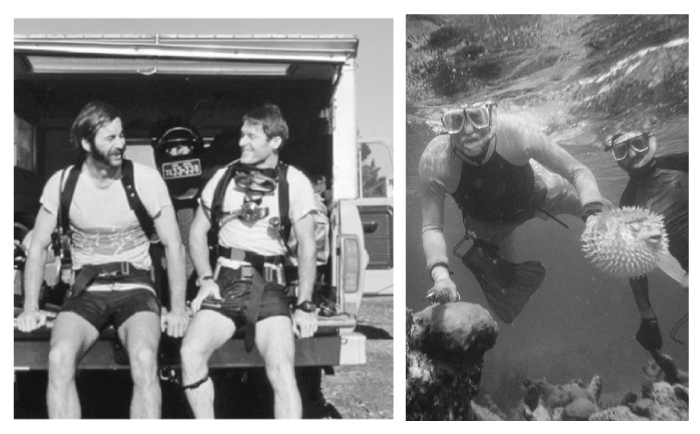 Later that summer, I finished my PhD and packed everything I owned into my VW camper to drive from Berkeley to my new job in Atlanta. Here my friend Massoud was helping me load the "borrowed" PhC canoe onto my van. Still visible was the dented roof from the accident that rolled the van near Moscow.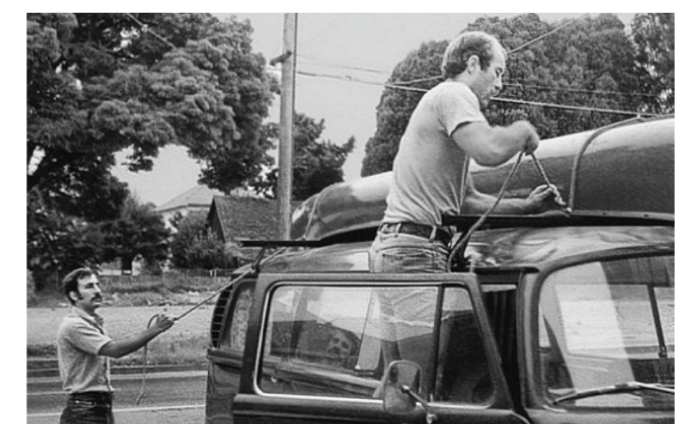 When I returned to Georgia Tech from a year at Leiden University in Holland, I found this Craftsman bungalow on campus that was earmarked for destruction. I saved it, and it became my home for more than twenty years, where I also hosted short- and long-term visitors from more than a dozen countries. Here was where I would make some of my favorite mathematical breakthroughs.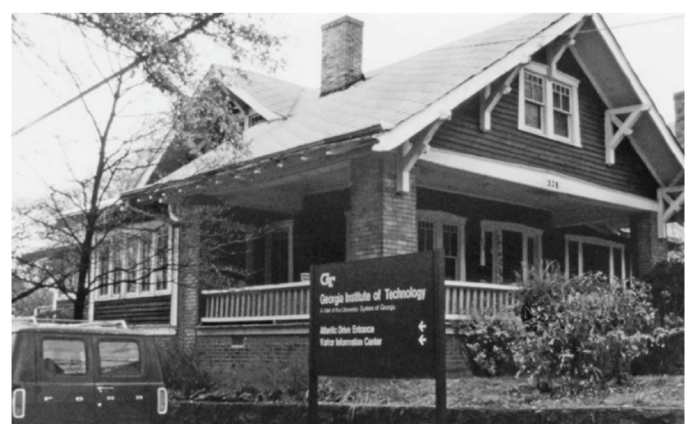 On my first return to Vietnam since the war, my host, mathematician Professor Nguyen Van Thu, greeted me at the University of Hanoi in 2002. I don't know of any other American Vietnam War veteran invited to return to Vietnam to speak about his scientific discoveries.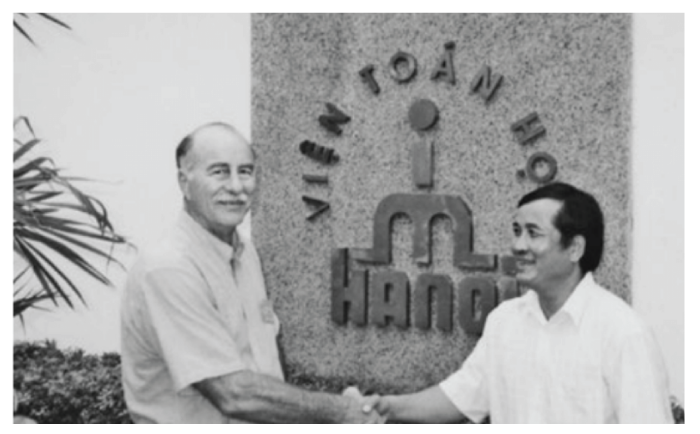 Have questions for Ted? Leave him a message and he will respond shortly.